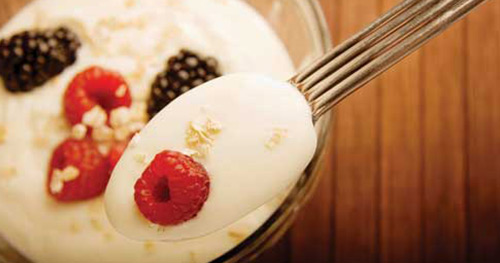 The Kitchen Hub & Givaudan are promoting open innovation challenges to enable high potential startups to solve problems and stimulate economies in the field of texturizers & emulsifiers.
We are seeking unique technologies & solutions focused on:
Methylcellulose replacement in meat analogs
Gum replacement (particularly gellan gum) in beverages
Modified starch replacement in soups and sauces
Texture and emulsification solutions that can provide a natural, clean label and competitive advantage in today's markets
Selected startups will enjoy a unique opportunity to participate in a joint POC with Givaudan's global R&D and business units at Givaudan's innovation centers in Switzerland, Netherlands, France, US, and in other locations, with a mixture of online and face-to-face meetings.
Startup criteria:
Stage: Post seed and pre-series A. What's important is that the start-up already has some traction.
Desired attributes: Have impactful, viable and innovative ideas.
Impactful: to massively benefit consumers and the environment.
Viable: easily adopted by consumers, governments, and/or businesses; scalable to mainstream consumers and replicable around the world.
Innovative: disruptive, preferably solid IP and 'new to the world's ideas.
 Applying to the challenge is simple, you just need to fill in the application form.
Application ends in mid-July, 2021
Apply HERE
For more information and timeline press here.
Givaudan
Givaudan is a global leader in creation of flavors and fragrances. In close collaboration with food, beverage, consumer product and fragrance partners, Givaudan develops tastes and scents that delight consumers the world over. With a passion to understand consumers' preferences and a relentless drive to innovate, Givaudan is at the global forefront of creating flavors and fragrances.